Why You Should Go to an Acura Dealership for Your Next Car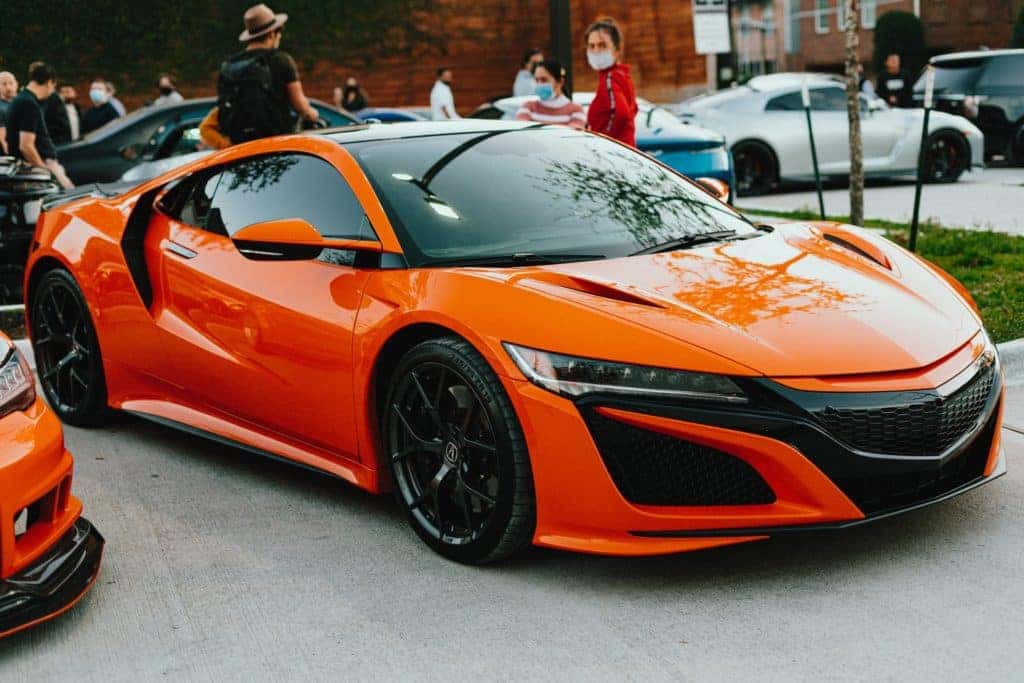 If you're out shopping for a new Acura, you may find yourself in front of a slick salesman, talking your ears off into buying the next car in their inventory. However, being a smart buyer means doing your due diligence and finding a legitimate Acura dealership.
While the thought of looking for your next vehicle is thrilling, it can also be a daunting and stressful experience. That's why it helps to have a dedicated and well-informed car dealer explain all the features and benefits of the car you want.
Before going over the advantages of going directly to an Acura dealership, here are some reminders of why purchasing a new Acura is a great move.
Reasonable pricing:

An Acura is a wonderful choice if you want both luxury and value. Many automobiles are already reasonably priced for what they provide. Still, auto buyers at an Acura dealership in Pickering may save even more money by taking advantage of whatever new Acura discount they're offering.

Outstanding performance:

Acura makes no compromises when it comes to performance. Thanks to the brand's distinctive selection of engines, powertrains, and performance-tuned features, each car provides an intense driving experience and a close connection to the road. Precision All-Wheel SteerTM is even available on some models for greater agility and stability on curving roadways.

Luxurious interior and exterior:

Acura cars have a stunning look as well as a well-appointed interior that drivers can personalize to meet their specific needs and desires. Leather upholstery, big touch-screen displays, a panoramic sunroof, dual-zone automatic climate control, and much more are standard and available luxury options for drivers.

Exceptional safety features:

Acura sincerely thinks that nothing is more vital than your safety behind the wheel. The car brand has pledged to uphold this statement in its drive to develop safer automobiles for a society without collisions. 
The AcuraWatch suite of safety and driver-assisted technology provides the comfort and convenience expected of a luxury automobile while also cultivating the peace of mind that the Pickering area drivers require on the road.
Now it's time to know the amazing reasons you should visit your Acura dealership when shopping for a new car.
1. You'll Be Confident about the Quality of the Vehicles
It can be tough to tell whether an automobile you're interested in is of decent quality when dealing with independent vendors. Although the seller may claim that the vehicle is of high quality, there are no qualifications to back up those claims.
When you visit a dealership, you can rest assured that every vehicle on the lot is of excellent quality. Both vehicle dealers and manufacturers are proud of the items they create and sell, and they want you to be satisfied with the quality of everything they offer.
2. You'll Be Able to Get a Warranty from Your Dealer
You won't get a warranty if you buy a car from an independent vendor. Unfortunately, this implies that you and your pocketbook will be left with nothing if something goes wrong with your car.
Most dealerships will supply you with a warranty when you purchase your vehicle. In an ideal world, you'll never have to think about the warranty. However, you'll be glad you have it if something happens to you and your car. At the very least, it provides some relief.
3. You Can Take Your Time Perusing the Cars
Purchasing a car from a private seller frequently means making hasty judgments. After all, if you don't move quickly enough, you might lose that vehicle. Those quick decisions may lead to a purchase you later regret.
You have a lot of time to consider things over at a dealer's. Most dealerships will offer you a day or two to consider your options if you're on the fence about a particular vehicle. This enables you to make decisions with clarity.
Conclusion
Going to a dealership for all of your car-buying needs is an excellent way to speak with professionals who only work with this type of vehicle. This means you'll get straightforward answers to any questions you have regarding an Acura model, and the staff will assist you in finding the ideal car for your needs and lifestyle.
If you're looking for Acura cars for sale, you will find unique models at Acura Pickering! We're an Acura dealer, serving clients throughout Pickering and the surrounding areas. Check out our vehicles and services today!