Can You Change An Acura's Wheel and Tire Size?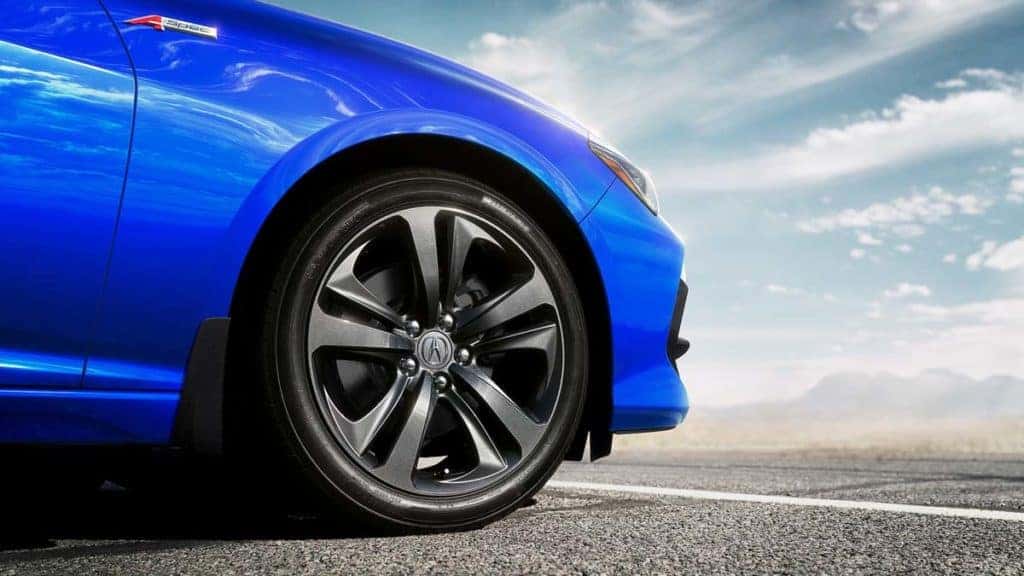 Changing the size of the tires or wheel of your car can be beneficial in several ways. Car enthusiasts who want to improve the appearance and performance of their vehicles often update these two. 
The ideal size and specification might vary significantly based on the car and what you want to achieve with the update. Let's begin by answering some of the frequently asked questions concerning the different wheel and tire sizes. 
What Are the Reasons for Tire and Wheel Size Changes?
There are several reasons for changing the wheel and tire size. One reason is that smaller sizes can allow the tires to spin in the snow, enabling you to go faster while slowing down your car. Changing the size also makes it easier to fit in your garage, which can significantly benefit those with limited space.
Changing the wheels' size can also improve your vehicle's overall appearance, especially if you are planning on upgrading to an aftermarket set of wheels or are interested in adding some serious bling to your pimped-out ride.
What to Consider When Changing Wheel and Tire Size?
When you begin to consider altering your vehicle's tire and wheel size, it is vital to make sure that you have a comprehensive understanding of the many options and what each of them has to offer you.
You must consider the following aspects before implementing any adjustments.
1. Your Car's Weight
When you want to increase your tire size, you need to ensure that the new tires can support the car's weight. If you are not sure about the weight of your car, then you should research it.
If you find out that the size you wanted cannot support the weight of your car, you're better off not making any changes. You can also talk to a professional to learn what other options you have. 
2. Performance of the Car
One of the main reasons why many people change the size of the tires and wheels on their car is because they want to increase performance. This is a good goal, but you should be aware that if you make a change, you will also have to alter other aspects of your car.
3. Budget for Changing the Wheels and Tires

People who decide to change the size of their tires and wheels should be aware that they will have to spend more money. For example, larger tires and wheels are perfect for improving the mobility of your car. However, wider tires also entail more significant price tags. To get the most out of your money, find the perfect balance between size and cost.
4. The Quality of the Ride
Changing your car's wheels and tires can improve or worsen the overall ride quality.
Finding the optimal balance between size and quality can significantly affect the whole experience you get from your ride, so it is very important that you are sure about the update you want. 
Conclusion
The decisions you make when altering the size of your tires and wheels will significantly affect your car ride experience. In that sense, it is crucial that you listen to the advice of experts.
Are you searching for the best quality wheels and tires? Acura Pickering is the best place to buy your tires! Acura Pickering offers competitive pricing and carries genuine Acura parts. Contact us now for more details!