Why Should You Consider Purchasing Used Acura Vehicles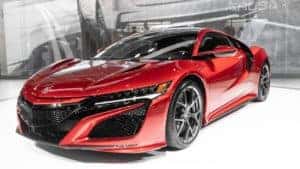 Do you want a luxury car but are unable or unwilling to spend the money on one? Then you should consider buying a used Acura for your next vehicle!
Acura is Honda's luxury division. It offers models in every category – from a compact sedan to a large crossover. Additionally, the Japanese automaker's long history of safety and reliability. While Acura has positioned itself as a luxury brand known for performance, its vehicle pricing can be lower than other luxury brands.
Here are reasons why you should consider purchasing used Acura vehicles:
1. It's More Affordable
Many people like the luxury of Acura vehicles, but they don't like the associated price tags. That can be a problem, especially if you don't have the cash to shell out.
In addition, you can purchase a new Acura for close to $30,000. However, you can find used Acura models for a lot less. If money is tight, you can buy a used Acura for close to $20,000 or less.
2. It's More Reliable
Acura is a top-tier luxury brand, which means that its vehicles are likely to be reliable. You might worry about how well a used Acura will perform.
However, you can rest assured that a used Acura sold by reputable dealerships will be reliable. For example, Honda of Rockville is a leading Acura dealership, but you can also find other trustworthy Acura dealerships around the nation.
3. It's a Great Investment
Acura is a perennial top-tier brand, which means that its vehicles will hold their value well over time. Many Acura models have high resale values, which you can capitalize on when you're ready to sell.
Additionally, the luxury brand's reputation for quality and reliability will likely cause its vehicles to hold their value for a long time.
4. It's a Great Way to Own a Luxury Car
Purchasing a used Acura is a great way to enjoy the luxury of ownership without breaking the bank. Even if you can afford to buy a new Acura, you might want to buy a used model because of the cost savings.
Furthermore, used Acura models are no less luxurious than their new counterparts. You can still enjoy the same comfort and high-quality materials that come standard with Acura's vehicles.
5. It's a Great Way to Save Gas
If you're concerned about the rising gas prices, you should consider buying a used Acura. The Honda brand's vehicles are known for getting excellent fuel economy out of their engines, which can help you save money on gas in the long run.
Additionally, used Acura models are more fuel-efficient than new ones, so you'll spend less money on gas.
6. It Offers Great Safety Features
Used Acura models come with a long list of safety features, including disc brakes, anti-lock brakes, stability control, keyless entry, airbags, traction control and a tyre pressure monitoring system.
Moreover, these features have been proven to reduce the risk of a crash. Furthermore, you can use some of Acura's safety features for added peace of mind.
Conclusion
Acura vehicles are synonymous with luxury and performance, two traits that can make any driver feel like a celebrity. The cars made by the Japanese automaker have been praised by independent car publications and critics.
However, many people who can afford Acura's luxury don't bother with the brand because of the steep sticker prices. Fortunately, you can save a lot of money by purchasing a used Acura.
If you are looking for an Acura dealer in Ontario, Acura Pickering is here to assist you. We are dealers serving drivers with quality cars throughout Pickering and the surrounding areas. Contact us today!